The Joint Light Tactical Vehicle (JLTV) Family of Vehicles (FoV) is a Joint Army and Marine Corps program that provides vehicles, along with companion trailers, capable of performing multiple mission roles while providing protected, sustained, and networked mobility for personnel and payloads across the full spectrum of military operations.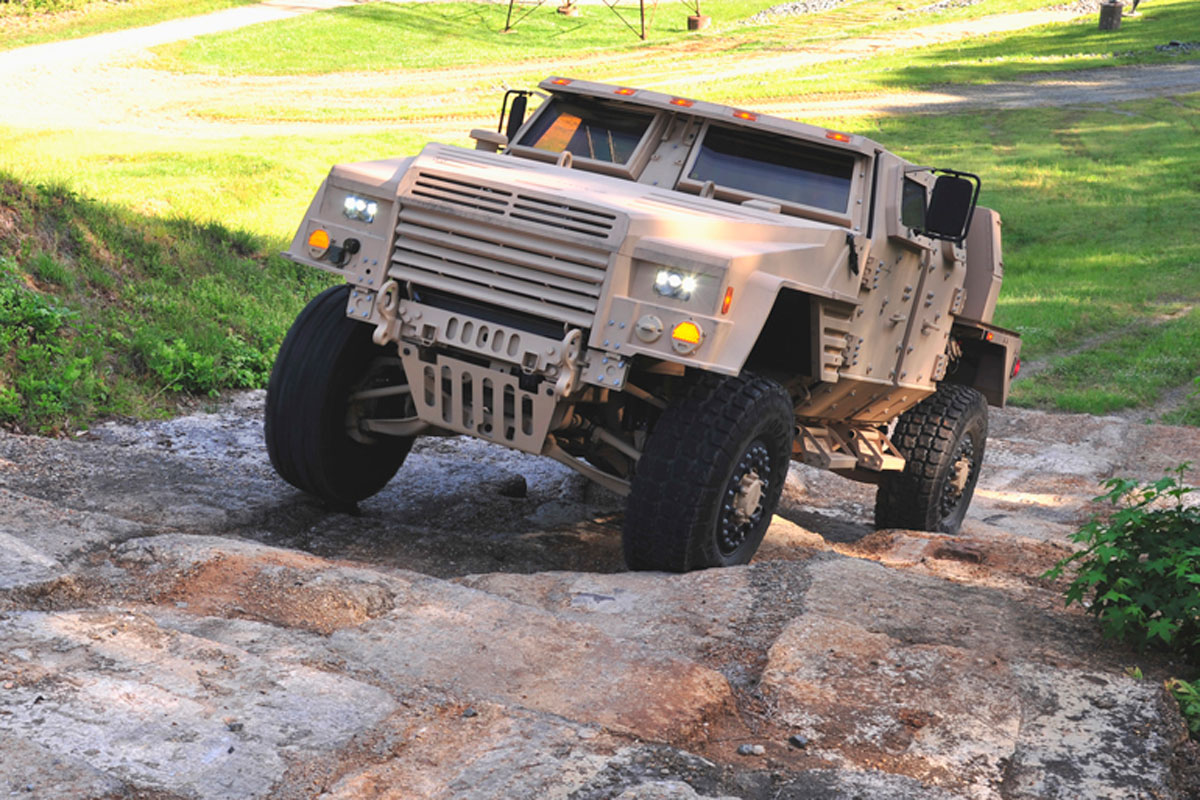 JLTV features a design that supports mobility, reliability and maintainability within weight limits to ensure tactical transport to and from the battlefield. JLTV will use scalable armor solutions to meet requirements for added protection while maintaining load carrying capacity. Commonality of components, maintenance procedures, and training between all variants will minimize total ownership costs. The JLTV family will balance critical weight and transportability constraints within performance, protection, and payload requirements – all while ensuring an affordable solution for the Army and USMC.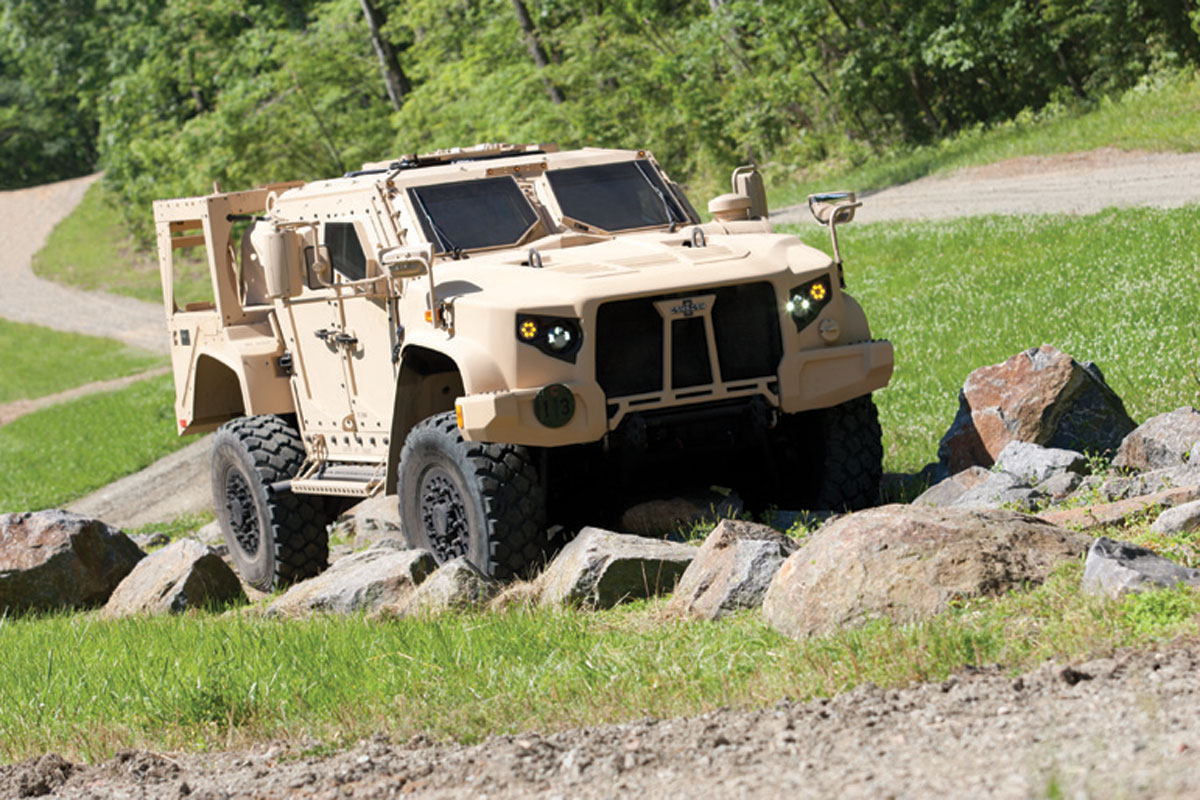 In June 2011, the Services successfully accomplished the 27-month TD phase, completing rigorous test and evaluation efforts at Aberdeen Test Center, Md., and Yuma Test Center, Ariz. The prototypes underwent ballistic protection, system performance, and reliability and maintainability tests to gauge technical potential against JLTV requirements, with an emphasis on identifying potential trade-offs to reduce system weight. The Services completed all planned performance and RAM testing; however, because of the increased requirement in under-body survivability more challenging ballistic testing was conducted to help inform the EMD phase requirements.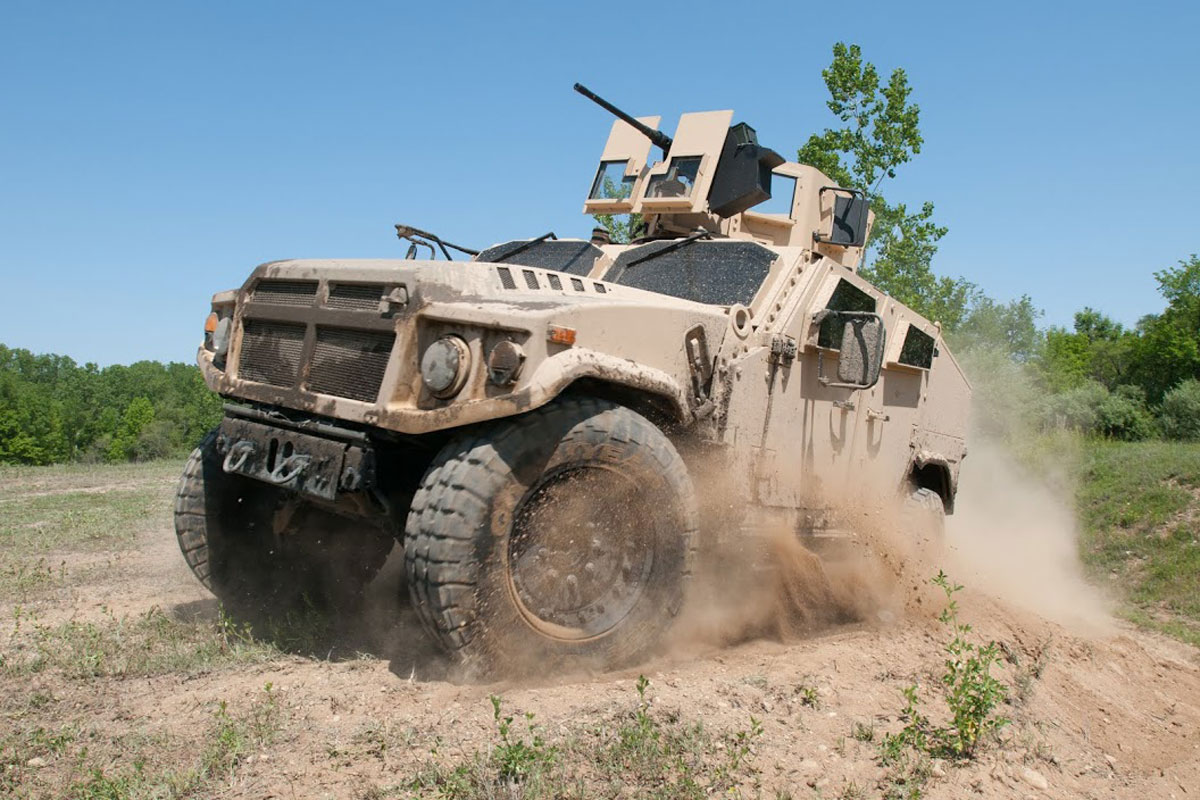 * The two-seat variant has one base vehicle platform: the Utility. The two-seat variant will have a greater payload capacity of 5,100 lbs. (versus 3,500 lbs. for the four-seat variant).
* The four-seat variant has two base vehicle platforms: the Close Combat Weapons Carrier and the General Purpose.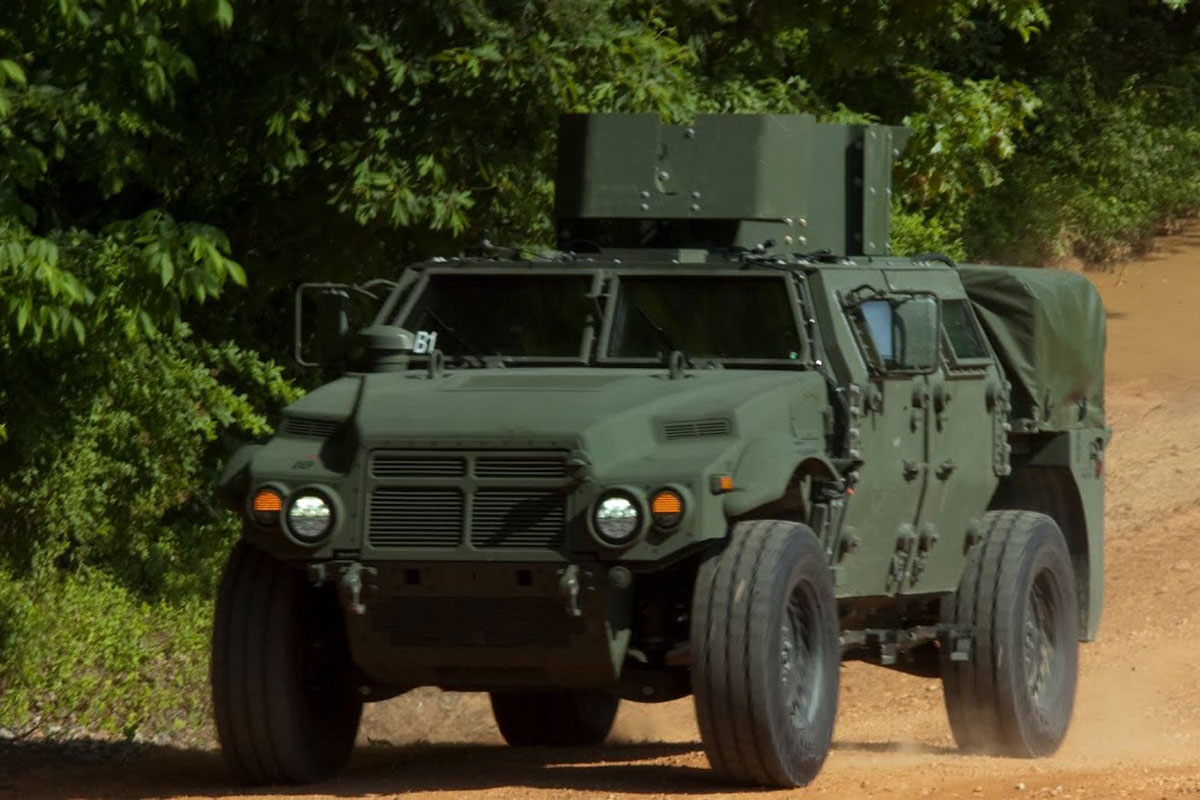 * Each base vehicle platform will be configured as a mission package configuration through the installation of mission packages. Mission packages include the GP, Heavy Guns Carrier (HGC), CCWC, and UTL.
Edit "Joint Light Tactical Vehicle (JLTV)"